IPA'S FOR DAYS
San Diegans love their IPA's and we've got plenty on the menu for them to enjoy! We have added a few new brews to our craft beer line-up as well as our tried-and-true favorites that fans have been loving for years.
HAE-ZY IPA
Beer lovers are crazy for the Hazy style, so we had to bring it back. This version gets its namesake as an acronym based on the hops used to craft this delicious drank:
HBC 342, AMARILLO, EKUANOT.
Flavor Profile: WHUDDUP FLAVOR TOWN! The flavor for this hazy is very much reminiscent of freshly squeezed mango-tangerine juice with a nice, low (but present) bitterness; full, silky mouthfeel and a hint of pineapple in the flavor. Basically, the flavor and aroma of this IPA are intensely tropical!
"LIL' BITS" RYE SESSION IPA
Give it a try, just a lil' bit ;)
Flavor Profile: Resinous, slightly grassy, and pine on the nose (a good example of "dank" aroma). Rye helps to add a bit of sharpness to the flavor that cuts through the base malts. Experience pleasant bitterness and medium mouthfeel with a slightly dry finish. The hops and rye combo make for a very clean tasting IPA.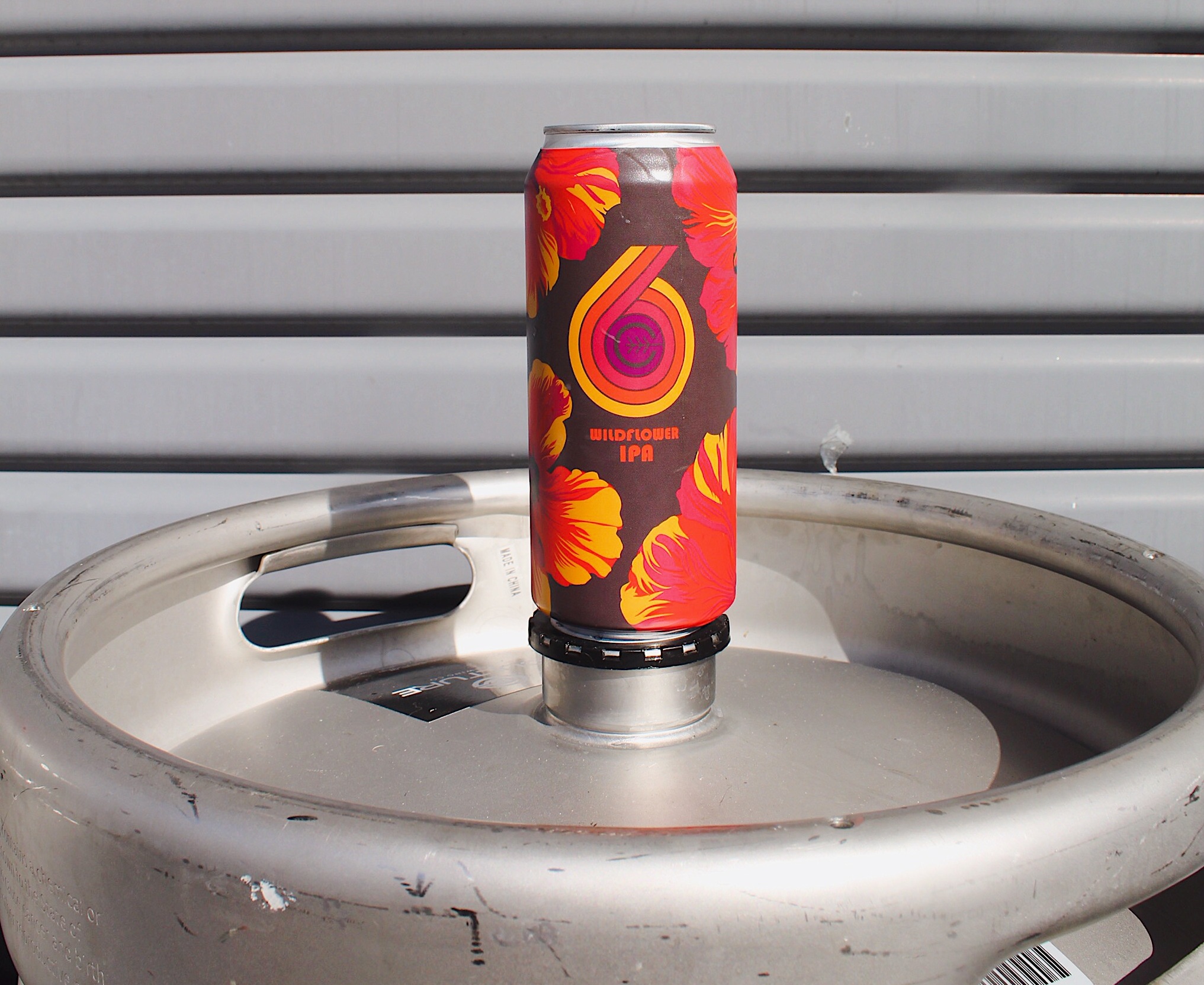 WILDFLOWER IPA
Consider this our Wildflower 6.0 - made with 6 flowers and 6 hops in honor of our 6-Year Anniversary as a local San Diego Brewery. This IPA is a tropical flavor vacation for your tastebuds!
Flavor Profile: Body is fairly light and crisp; brewed with wheat and rye making the malt flavor slightly sweet but with a dry finish. You'll notice a medium, silky mouthfeel and a unique aroma derived from using actual flowers in addition to hops while dry hopping. The hop and flower combo give off an aroma consisting of gooseberry, passion fruit, honey and grape all in a garden during Springtime.
6 Hops: MOSAIC, CITRA, SIMCOE, NELSON, EQUINOX, FALCONER'S FLIGHT

6 Flowers: CALENDULA, HIBISCUS, CORNFLOWER, PASSION FLOWER, ELDER, HONEYSUCKLE
And this style also comes in our new can designs! You can snag yourself a 4-pack at any of our three locations - Solana Beach, Ocean Beach and Encinitas.
EQUINOX DOUBLE IPA
We're crankin' up the flavor volume with our D.I.P.A for the beer drinkers that wanna double up on that hoppy goodness.
Flavor Profile: You will immediately notice a heavy dose of papaya, apple, and lime on the nose. Bitterness isn't overwhelming due to some slight residual sweetness on the end and strong malt flavor that keeps this beer from tasting too "boozy". Despite the high ABV, the mouthfeel is very smooth with a medium body.
BRUT IPA
It's a brut alright! Not quite a double, but one too many of these guys could still get you in trouble.
Flavor Profile: Considering this beer is fully dried out (with no residual sugar), the actual body is very full and smooth and very low bitterness for an IPA. Enjoy passionfruit/pineapple candy on the nose. The flavor of the beer is derived more from the hops than the malt used and has a slight grape-must flavor. All in all, it's pretty delicious man!
MOSAIC IPA
By far our most popular IPA and a core style on our menu year-round. It's refreshing, crisp, slightly bitter and very easy to drink. The perfect IPA for a warm, sunny San Diego day!
Flavor Profile: Well-rounded west coast style IPA; blueberry and dank bouquet; medium body; clean grain taste; finish not too dry.
BABY LEGS SESSION IPA
*Disclaimer: No actual babies or their legs were harmed in the process of making this beer. Our Session IPA offers beer drinkers something that isn't as high in alcohol content for prolonged drinking and enjoyment.
Flavor Profile: Dry and crisp; light body; hints of pine, lime and grapefruit.
Try them all NOW! And believe it or not, all of our beers are gluten-reduced making them safe to consume for those individuals with a gluten-intolerance or Celiac's Disease. Available at our three tasting rooms located in: Solana Beach, Ocean Beach, and Encinitas.